As lovers across the world get ready to enjoy sweet moments on this year's valentines' day slated for this Wednesday 14th February, Nanjing hotel has come up with a favorable menu that love birds can afford.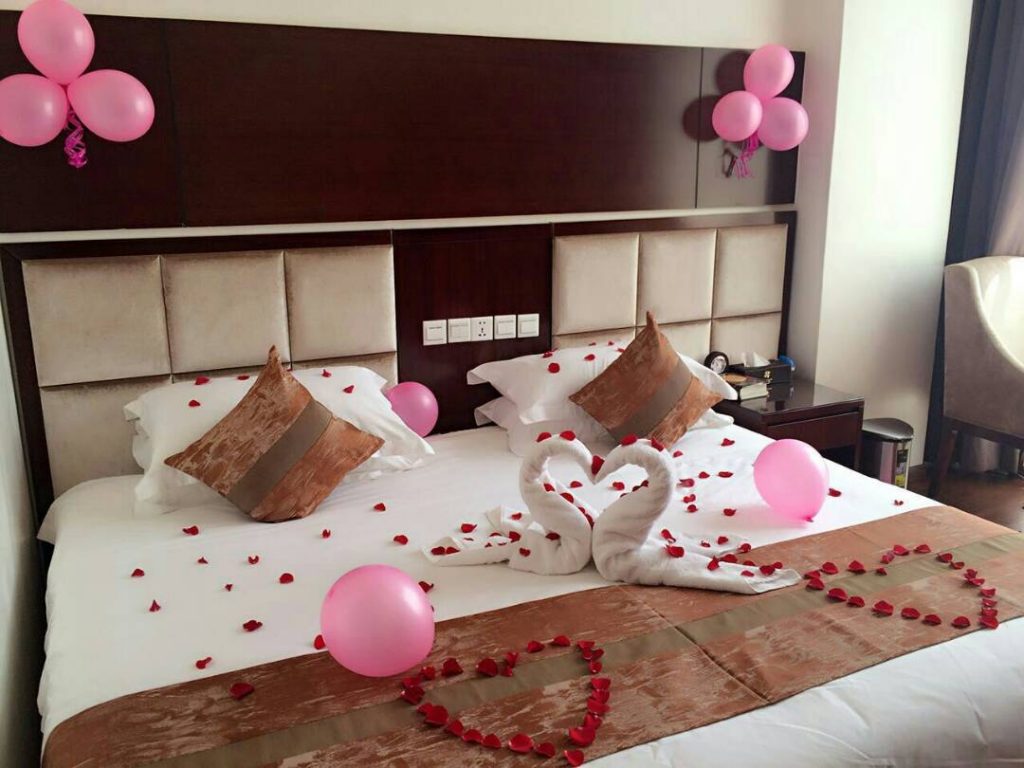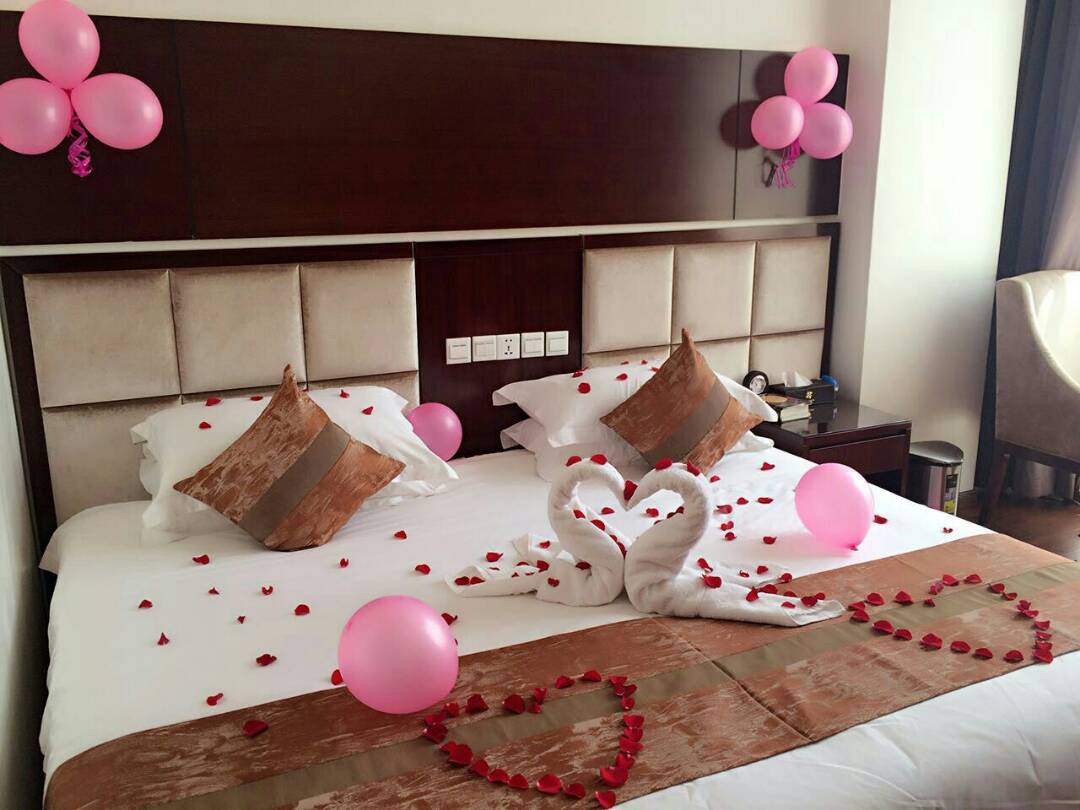 In case you are worried about paying huge sums of money, well, worry no more as Nanjing Hotel's Valentines' Day menu will get you sorted. At only 130k, a couple will enjoy two glasses of Red wine in addition to a three course meal.
For starters (choice of 1), various foods will be available for you including Fried pork ribs with Chinese onions, Marinated Chicken wings with onions as well as Crispy fish fillet with ginger and garlic. The main course customers (choice of 1) will enjoy foods like Pineapple fish, Sweet and sour pork, Stir fried chicken with cashew nut as well as Sliced beef with Chinese black bean sauce.
Here is the menu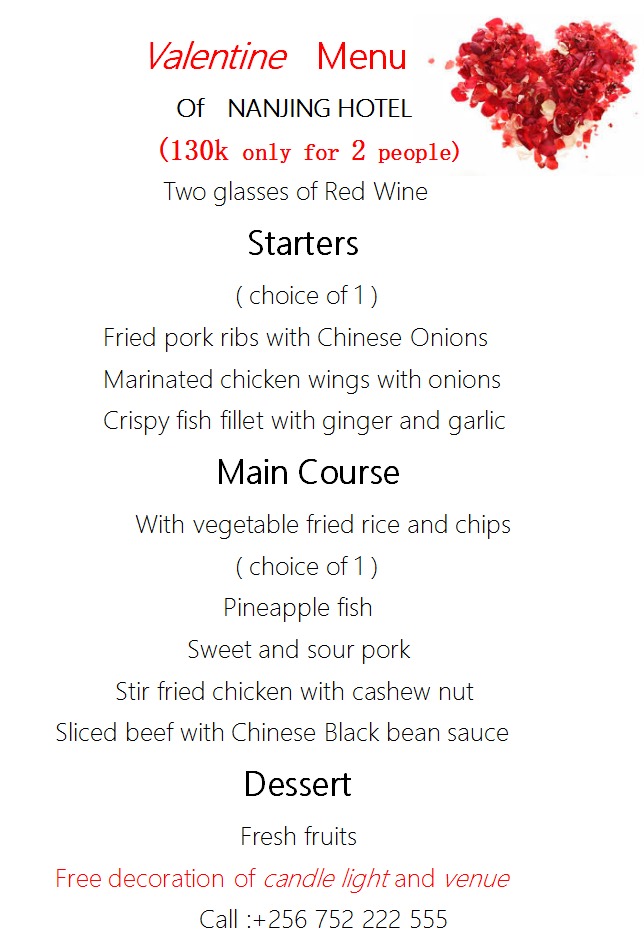 Nanjing Hotel is located in Kampala city along Lugogo bypass. Book today to show how much you care about your loved ones. For reservation call 0752222555.