We were fortunate enough to meet a royal princes from Bunyoro Kitara Kingdom, the Kingdom of oil!  We sat down with this humble yet beautiful daughter of His Majesty the Omukama Rukirabasaija Iguru Solomon Gafabusa, Princess Bayoga Monic. A tall and well endowed African lady, beautiful almond shaped lazy black eyes writes HERBERT OKELLO.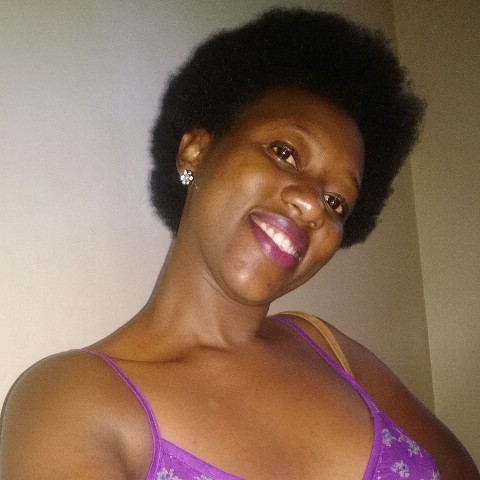 Who is Bayoga Monic?
Wow!…. I am a  down to earth lady. I love making friends and I appreciate people the way they are…lam a Munyoro from Hoima District and I'm a student at Uganda Christian University, Mukono pursuing a bachelor's of Public Administration and Management.
How old are you?
Age is just a number, it's not a priority to me
How is the life of a royal like?, you know, you're a princess and your dad is a king and you have royal guards….those things
It's perfectly normal, I have friends  I get crazy, I eat, laugh cry sleep just like anyone else.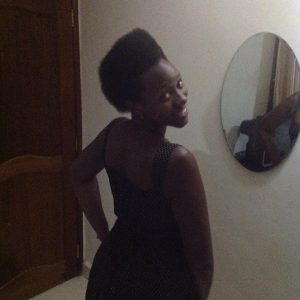 Tell us about your Background and hostel, we need to know where to find you
Hahaha….I don't want to talk about my background…i feel comfortable that way, i live at Kanyikwa student's hostel.
What's your take on the latest stats that show 35% of university students are infected with HIV?
It's so sad that majority of campus students are infected with HIV and I encourage students to act responsibly and value their lives and know that WHEN IT'S NOT ON,IT'S NOT SAFE…
What challenges do you as a University student encounter?
As a university student, I find problems with tuition increment…Another is fashion  or dress code….i know it should be decent but; the admin fails to appreciate that indecency is relative! What is decent to me may be indecent to another…so the bouncing of students at the gates isn't cool.
Then also some of the lecturers who choose to hunt among their students; this is a challenge in that if you don't accept them in your life then you face their wrath , with miserable results especially tests and coursework…
Are you suggesting that UCU  lecturers hit on you?
Haaa of course not me but my close friends..as girls we share a lot.
How do friends who know of your royal status treat you?
My status brings with it immense, respect and I can't avoid it of course.. It all goes with how you treat and carry yourself on ground, with modesty and humility. Those two virtues will take you places where money can't.
I imagine you have royal curfew, how often do you party?
Am not a party animal though..
Don't you ever go out?
I definitely go out, privately though.
Royalty means guards! How many guards do you have at school?
That's not a priority…my education is, so I don't have any and am safe without any…God is the protector…
Is there a man in your life?  You know what i mean…
Ohhhh….am not yet married so I can't say that I have a man but in life there's that special person you meet before making the final decision….
So we can confidently say, you have a prince charming somewhere, right?
There's always someone….
What kind of music do you listen to?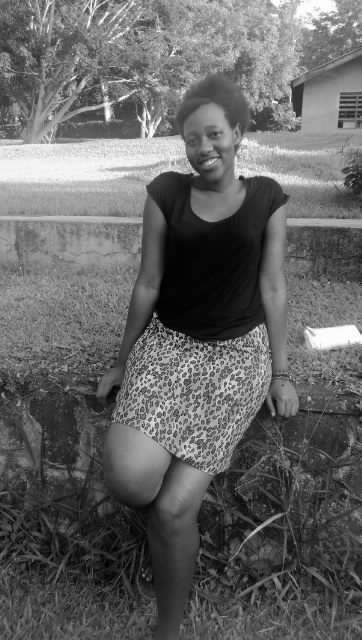 Uhh…I love Ed Sheeran music and also I love jazz music as well…
Let's talk, Ugandan,
I mean, do you have a Ugandan public figure you look up to?
Uhh….noooo….no one…maybe myself…
My mum and myself…
What's fascinating about university life?
The fact that I meet people who add value to my life.
Do you believe in love at first sight, of a prince sweeping you off your feet?
Nooo…love at first sight is equivalent to lust…
You often are decent yet elegant, who dresses you? Where do you do your shopping?
Ans; Uhh…Woolworths…
And truworths….
Does the princess have Any retakes?
I have not had any since I joined campus and I don't expect any retake God willing.
Comments