Mwanaisha Begem ,is a fully accomplished female model hailing from the Banda based KYU. She previously worked with the Prestigious crystal modeling agency and is currently under Joram model management owned by the pageant coach and model scout Joram Muzira.
Mwanaisha finds time to talk to Ayazika Phillip about the hustle and bustle of modeling. Clad in a Red open dress, she cat walks her way into kyambogo's fancy Hanniz restaurant attracting a lot of attention with her nice scent!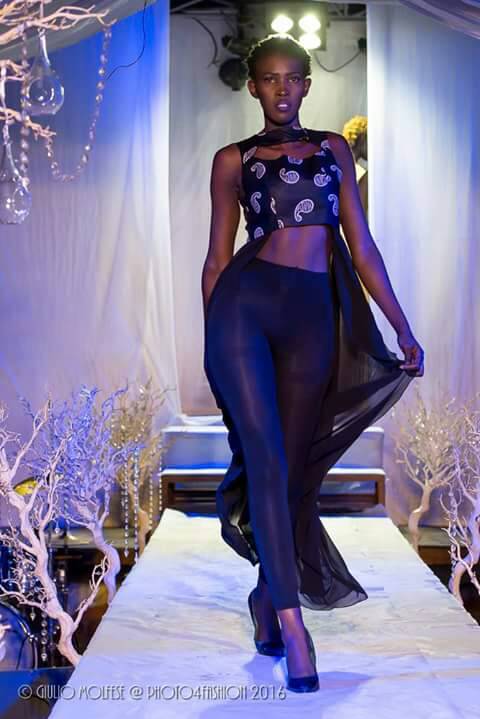 How does that gesture of people staring at you sharply make you feel?  
(smiles) is that part of the interview ? Anyway it honestly freaks me out.
Mwanaisha Begem is not a name I've heard of before!
It is a Tanzanian name.My family is originally from TZ  but I'm a Ugandan born .
What else don't we know about you?
Student at kyambogo university doing Adult and community education  year 3.
Additionaly (scratches head) , Am friendly and down to earth.
Hold it right there, down to earth. Everyone says that, define down to earth? 
Huh! I would say a down to earth person is one who is outgoing and so flexible, That's me.
Well, which is the biggest runway you have been to? 
I have been to the Kampala Fashion Week runway and probably the Bride and groom Expo. Plus a few others that are quite small but still significant in  my career.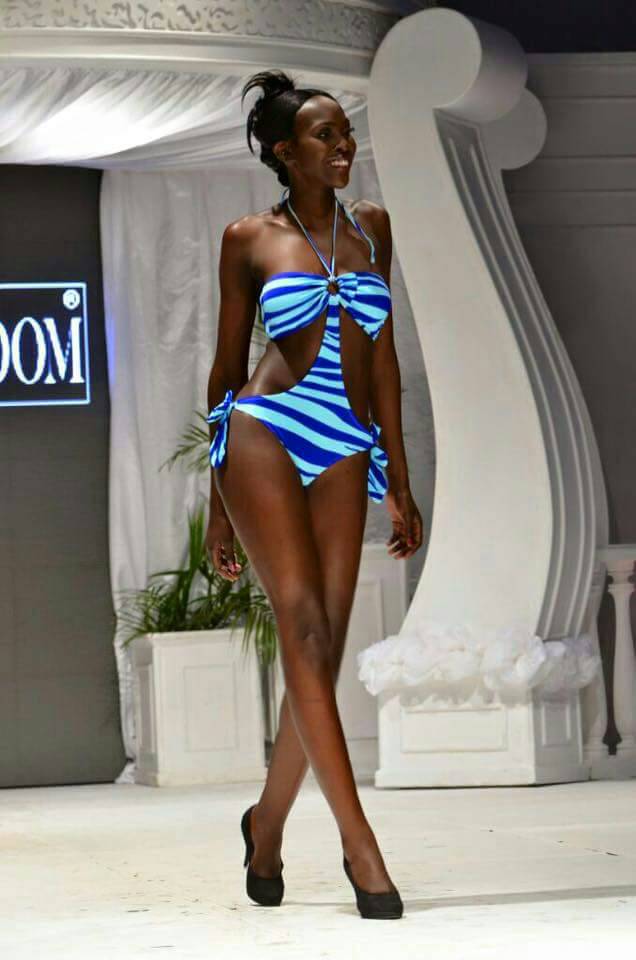 When did you discover you were good at modeling? 
I had this good body from way back when I was a kid, my mom always complimented me for my good body plus I had a few friends that used to show me how best I could put my Slim body to use (modelling). This encouraged me to take it on and for serious business I started modelling in my form six vacation.
Speaking of your Slim body, how do you even manage to keep it in shape? 
Oh my God (laughs hard)  basically good diet and gym. It's not a complete day for me if I don't do any physicals.
In your opinion and experience, what makes a good model? 
Firstly passion, even when it's another venture, passion leads the way trust me. Secondly confidence , the runway needs much of confidence if you are to pull off those good moves plus suiting the outfits.
About confidence, it is alleged models tend to add in some drugs so they can have that perfect confidence before hitting the runways is that so? 
If you are going to do drugs, modelling is a failed career for you my friend. Because you are bound to make a lot of mistakes especially when it comes to these males who come out to make intimate approaches after each and every  performance. So I think drugs should be off if you are to be a good model.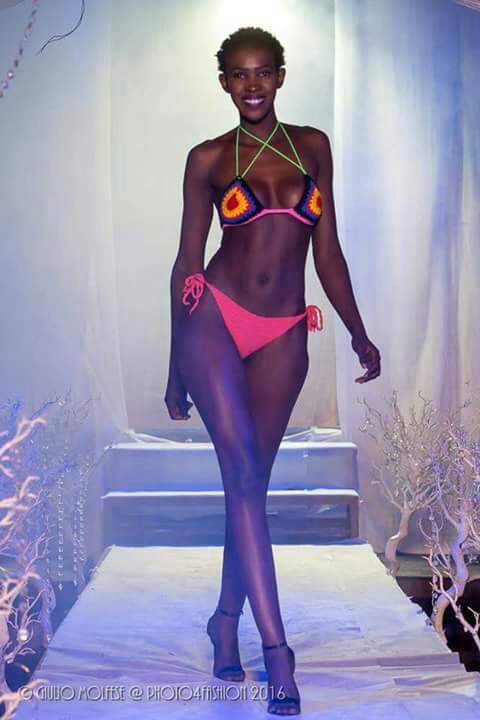 Apart from getting several approaches from males, what other challenges are in this sector? 
The competition is stiff and there are so many competing girls and of which all of them are pretty so a lot of grudges and misunderstandings dominate the sector.
What is your biggest fear?  
Growing fat, I don't mean to stigmatise the fat models out there but individually I prefer keeping the Slim touch.
What  achievements have you derived from modelling so far? 
Oh a lot, through modeling I've gotten exposure that has inspired me into putting up my own saloon and a boutique which are actually working out well for me. Additionally I've met a number of important personnel and that alone is a great achievement, I mean I get to rub shoulders with big figures usually.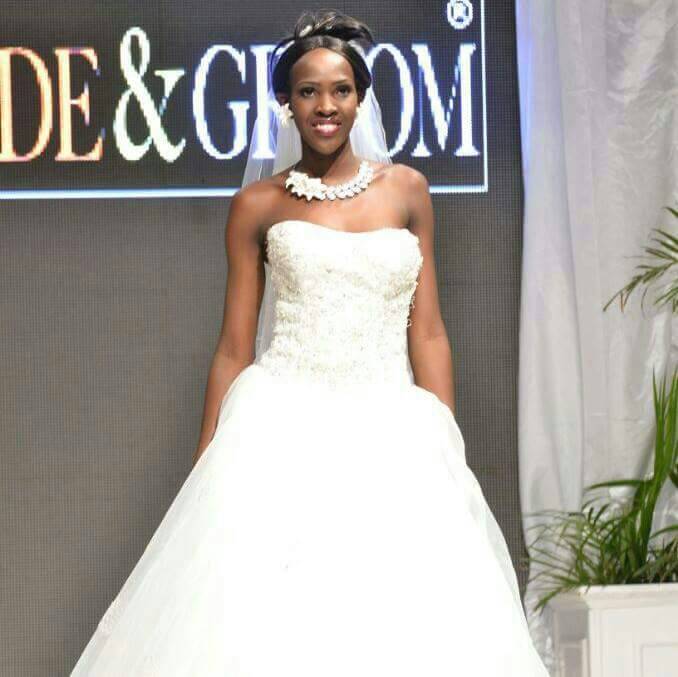 Which are some of the big figures have you rubbed shoulders with?  
Quite many, political figures, fashion enthusiasts specifically Sylvia Owori, Brenda Maraka, Gloria wavamuno and not forgetting my current manager Joram Muziira how else would I have met him!
Who is that lucky big figure that holds your heart?  
(laughs hard)  can I answer that next time?
Where do you draw your inspiration from? 
Particulary I'm inspired by Tanzania's Mohari Sittah and Aamito lagum.
Any word to the girls out there? 
My fellow girls should be open minded Lets put behind that mentality of 'I will be given ". We do not need alot to start, let's start from the minimal we have remember it's passion that leads the way.
There you have it, a gorgeous woman with a vast mind and inspiring words.