Jemmy & Pius
When you hear his blend of music, you'll definitely think he's not Ugandan and you'll be fast at branding him a 'musummer'. Well you guessed wrong, he's so Ugandan. Big Trill in an exclusive interview with Campus Bee opened up about his life at Campus and after campus. He also cleared the air on a lot of media rumors that have been circulating when we linked up with him at The Airtel Trace Music at Ndere Centre. Here's the exclusive interview;
Do you have a campus background?

(He gives us the Are-you-serious gaze) Hell yeah, I do have a campus background and that was totally epic. My times at campus were worthwhile. Partying real hard and having fun. Well at the end of the day grades did matter.
Which course did you do at Campus?
I did Mass Communication and graduated big time. Explains why I never trembled while on X-FM at all. I have all the info and knowledge about radio and I had a great time at X-FM and Vision Group.
How was life at campus?
Really wild! And Crazy (Pauses of a while with smiles beaming) I did a lot of things while at campus. Things I wouldn't love to talk about but just know my life there was totally ballistic. Nasty and good stuff was the order of the day at Campus, just know!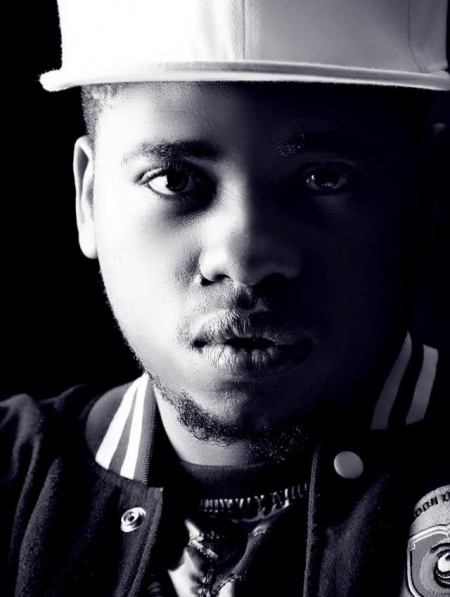 Your Campus fan base is a little worried with rumor that you quit Baboon Forest Entertainment. Are we seeing the same scenario as Mun*G's?
I can't be as sure to tell you that I've quit Baboon Forest or not, am at crossroads right now with major record labels on the verge to sign me. So the future is still uncertain. Am with baboon forest and niggers are like family. In fact Baboon forest ain't just a crew, man we are family. Mun*G is brother too; he's going be with us at GNL birthday and we going to drink all night. So my campus fan base should relax and be cool. All is set!
Why did you quit X-FM? Is it because of pay?
Nah, Vision group really pays well and I must commend those niggers for the cool system. I quit X-FM because of you don't realize that radio takes your opportunity until you quit it. For about two years now I've been putting all my creativity into radio leaving out music. That's why I've not been releasing jams lately. So am off radio and won't be doing it for a while now. I'll be concentrating on my music.
So what next after quitting X-FM??
Music back to back! I'm working on an album called the Trilogy.(I think I will call it trilogy) so am concentrating on music, a lot of folks are gonna tell me why did you quit formal employment?, but I guess that's me. Am going for what I feel is right.
How much were you paid?
Nah am just following my dream, those guys really pay well and just can't tell you how much but it's real good. Check, me out am all fat now.
What makes Big Trill relevant and stay in the game?
Huh! Hard one there but hey I owe it all to my loyal fans. I stick around, do radio and when Airtel skips in then I go right in. We have really talented lads, A-pass nailing it really hard and all of them players in the game. Beef less and be an icon.
Your last words to Campusers
Stay in Campus, don't quit no matter what, and don't do drugs because I know they are very tempting and if you're to have sex because I know they can't stop them from having it, put on a condom.
Comments