Winnie Tabitha
Daniel Omara is a down to earth dude. He is always smiling and loves to make others laugh. He is a former student of Uganda Christian Uganda; he pursued a Bachelor in Education. Now a comedian, actor and a presenter. He is famous for his role in the First season of the Hostel and now features in the new Ugandan series Beneath the Lies not forgetting Urban T.V's Business Unusual.

Who is Daniel Omara?
I'm a humble being, the sexiest Luo alive. I buy airtime for 1000 but 10 of them and I get mobile money in installments. Yes that's me.
Did you have a roommate at campus?
(He smiles as he reminisces) Yes, I did have a roommate at campus. He was some funny chap.
What annoyed you most about him?
The guy was my alarm clock and do you know how? (he smiles broadly) what he would do was, he would wake me up every morning by farting and I still remember the sound (he demonstrates with his mouth, Brrrr Brrrrr rrrrr) and do you know what's actually funny, it's the sound that used to wake me up and not the smell.
What was your most embarrassing moment while at campus?
Haha there was one night I went to club with a pocket full of coins because apparently that day everyone had change most especially coins so when I whenever I would ask for change I just get coins. So I when I entered club I trip on the stairs and all my coins scattered on the floor (about 7000) my swag couldn't let me pick them up, I decided to walk out and get airtime thinking people would disperse and I collect my coins but when I got back, people instead dispersed with my coins.
Where was your favorite hangout at UCU?
That would be my room in Mariyana Hostel. All it took was just one guy to come with a bottle of whisky and at that time (he laughs) we had "gold medal," it was like well branded Kasese but with better taste.
Where you dating anyone while at campus?
Yes, I was dating someone but she never gave me a good campus experience, the long distance was killing me (in the words of Brandy) and she was a MUK chick just know my kungfu is strong (he starts singing if you don't know me by now)
What is the one thing you enjoyed about being at campus?
The funny thing is that I actually enjoyed my course because of my lecturers. They made it fun for me most especially this one lecturer called Mr. Bizimana whenever someone would fail his coursework, he would put ahaha on the paper and that made me smile. Actually university is the only time I went to school, all my life I used to just pass through school.
Did you have retakes? How many retakes did you have?
(He holds his chin in thought) I honestly do not remember. I won't answer that question, I'm smart enough to know not to answer.
Did lectures vibe you?
Shaaa! Nooo. Who does that? But I would vibe them with my coursework (gives a grin)
How did you manage balance between work and school?
It was tricky because I enjoyed being on stage more than class so I tried my best to work it out besides I was working for my tuition. It was in the lines of P.square "no easy"
He shows me this month's issue of flair magazine where he appeared as hunk of the month with the caption "I'm a very good kisser."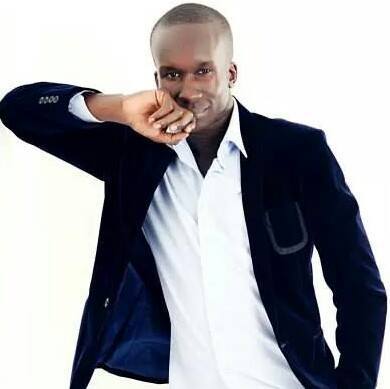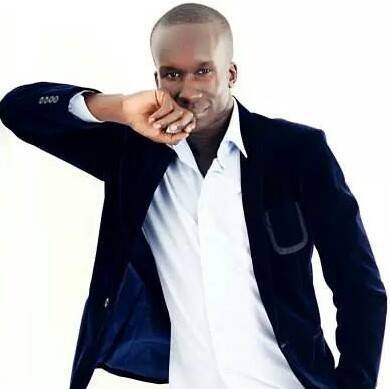 How do you know that you are a very good kisser?
Girls have testified and I know it so also you just believe it. Have you ever seen God? No! So just believe. I'm like the Museveni of kissing; I have 27 years of experience. When I'm done with a babe, I'm the only regime she knows.
Any final words to campusers?
Use what you have because not everyone has equal opportunities. Find a way to survive instead of complaining because you were born in Bobi Wine's ghetto. Don't forget to make the right friends on campus. Stop too much partying then when you come out to look for jobs with a poor transcript and you can't get, you start complaining mbu Government is bad.
Comments