We caught up with Allan Toniks at the Airtel Trace Music event at Ndere Centre for an exclusive interview.  The Mulamwa singer opens up about his campus days while at MUBS, life after campus and his music career.
He had a chat with by Pius and Jemmy.
Who is Toniks? Your personality..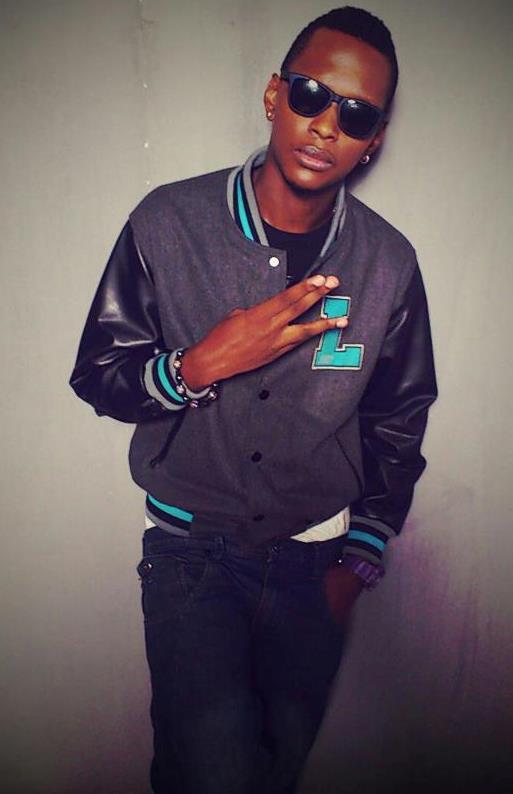 I am a very easily misread person. Most people who say I am proud and arrogant are those who have never talked to or met me and just see me on TV. Otherwise, I think am a very likeable person.
Which course did you do while at campus? Are you pursuing a career in line with what you studied?
?I did a Bachelor in International Business (BIB). Am not majoring in it but it's applicable in what am doing. The course units I studied are actually very relevant in what am doing today and it's the reason as to why I chose to do BIB. It's so amazing when you reach out into the world and see the applicability of it. So I think it was the right decision for me.
What was life at campus like for you?
[Laughs] campus life at MUBS was very nice. We used to party a lot. You can imagine being at campus when you're a celebrity;  you have access to all the exclusive parties and events. It was a very very good experience for me.
Did you ever miss lectures at any one point in time?
I used to because sometimes I would have gigs. I was doing evening so I would have my gigs at night then rest during the day. By 2 , 3pm I was awake and would do some revision. Then about 5 , 6pm I would be in for lectures.
Tell us how you managed to juggle both your campus life and celebrity life at campo?
Honestly, there is no formula for that one. You just have to find a way. Everyone deals with it differently. For instance, sometimes when I had gigs out of the country, I would have no choice but to miss course works. I , however, would go and talk to the lecturer ahead of time.
Did you also get retakes? How did you deal with them?
No….. (we all burst out into laughter as it's unbelievable) I actually had like one. I had a close group of friends,  like a discussion group,  right from first year till third year. So if I missed a lecture or anything, I would invite them home because it was the only way to catch up.
How did you deal with the stalkers?
(He smiles as rubs his chin)
Uhmm, the whole mentality of people thinking am proud and arrogant helped to keep them away. They didn't just approach.
What's your life after campus like?
Well, I will tell you one thing; life in campus is easier! Then what next after campus is finished is not an easy situation to  be in. Let's face it, today we have many people going to university but don't have the equivalent number of jobs. So it's not always automatic that after campus you will get a job. Thank God for the blessing that afterwards I kept on doing my thing. And now that I have more time and autonomy,  I can concentrate more and spread my wings wider.
Campus girls are beefing Irene Ntale, it's rumoured you two are dating. Clear the air on that.
(He laughs it off and tries to dodge the question but we are persistent)
Irene Ntale and I have never had anything to do with each other as far as dating is concerned! We share a professional relationship.  I actually have a project with her, it's just not yet released.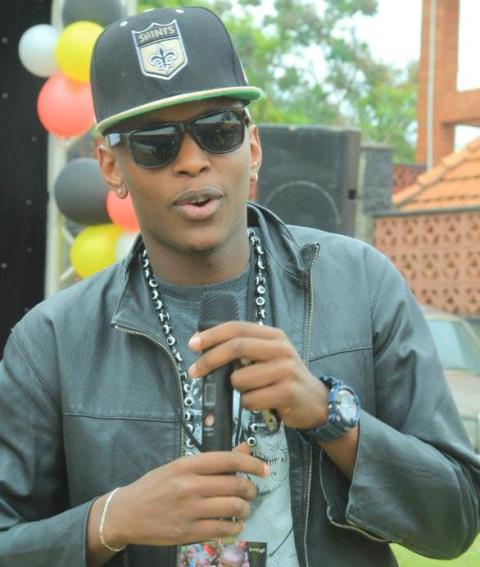 What do you have in store for us music wise?
I have just released my video for Baby Language featuring Don MC. You guys can check it out on TV and also feel free to request for it on your favourite radio station.  That's the latest song after Mulamwa.  I have another song as well that's a follow up for Mulamwa.
Lastly, any words for the campus fraternity?
First of all, I would like to appreciate the campusers for all the support.  And my message to them.. Uhmm, when you go to campus, you will only be there once. So make the best of it on both sides; books wise and life wise because once you're out, you're out! It only gets more serious afterwards and not any less serious. #Y.O.L.O
Comments