Today I feature the UCU third year student Jackie Nanyunja pursuing a Bachelor in Business Administration marketing. When you see her style, she mixes up all fashion trends. She loves to experiment with bold colors most especially red and yellow.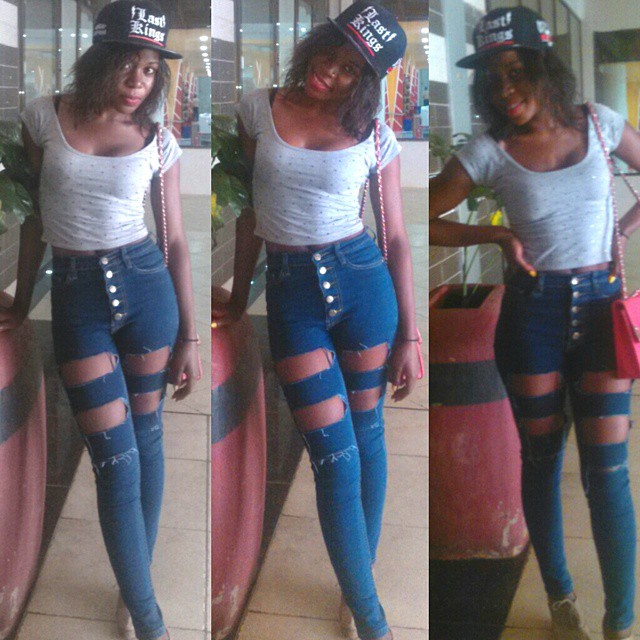 She can't do without taking ear pics the fact that she have a number of ear piercings and loves them. She says there are a number of things that inspire her fashion dress code like of the kind of place she is going to, the environment, the kind of people she will interact with and her moods.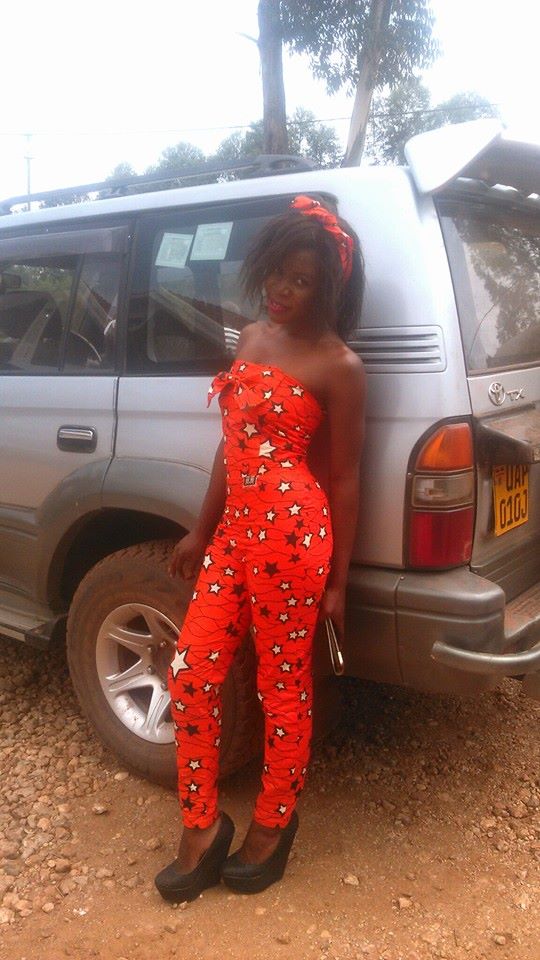 Her fashion role models both on the international scene include Yvonne nelson, the Kardashians and on the local scene include Bettina Tianah. She also adds that her friend Ecsy Kabengano has been among the people who have inspired her fashion a lot.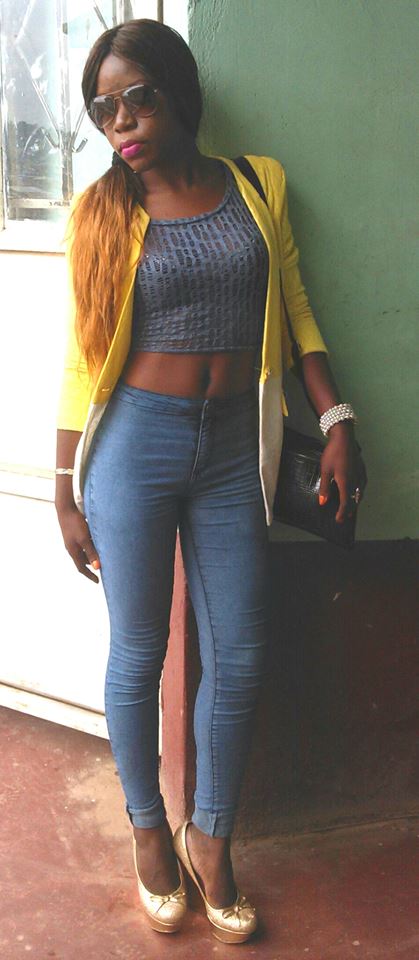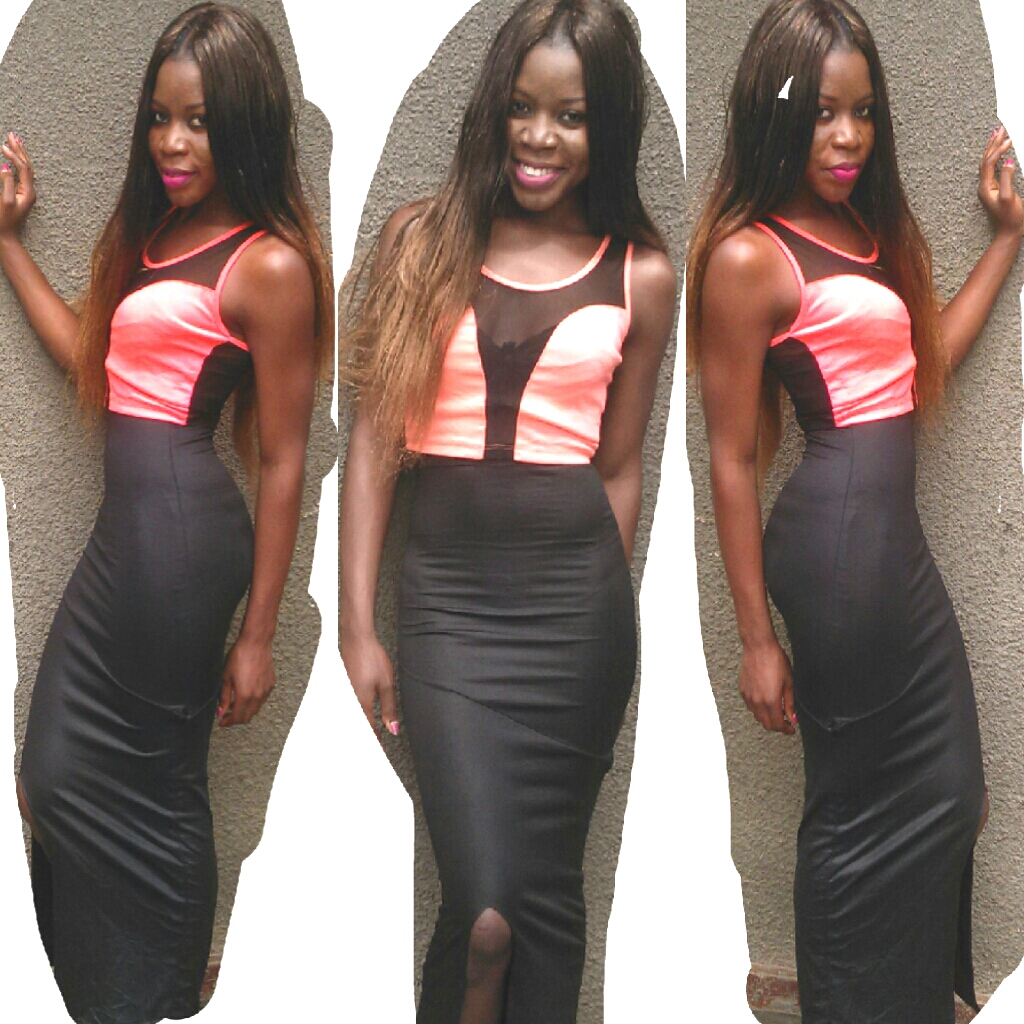 Jackie adds that in her closet one can't fail to find pants like the office pants and designer pants (this is for UCU standards) which she says are not her preferred styles and for casual dress pants in her closet, you can find a lot of high waist jeans. Her closet also comprises of cropped tops and body hugging skirts which are her current obsession at the moment.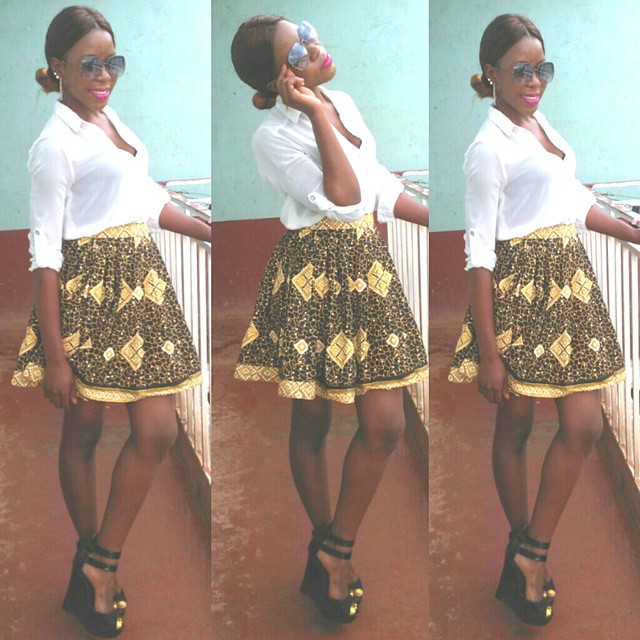 She says the reason she prefers cropped tops mostly is because they are free and she believes her beautiful tummy is no offence to the trend though she rarely shows a lot of skin apart from a little abs.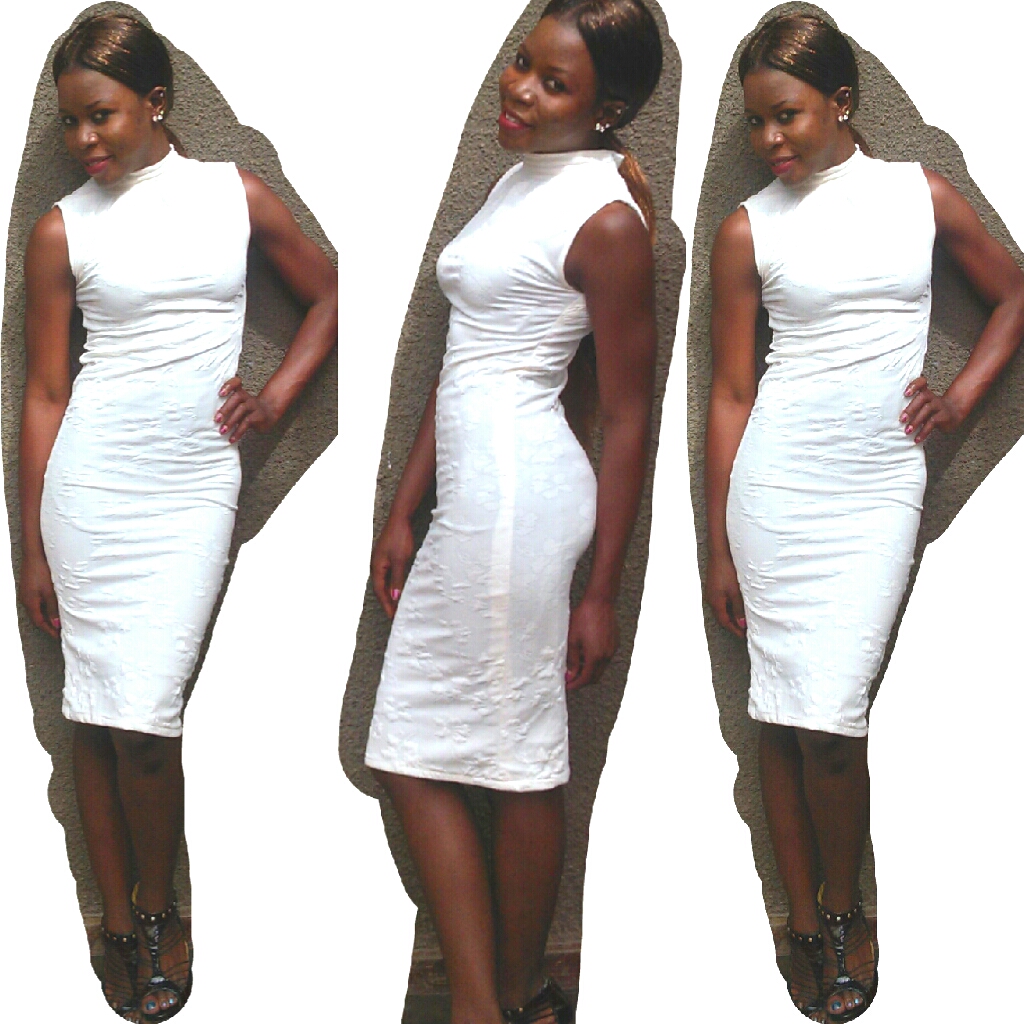 Jackie defines hot pink lipstick as her favorite because it compliments her beautiful smile. She also loves to pamper her nails with different colors. Someone will rarely find her with plaited hair because she loves leaving her hair out and once in a while will wear a weave but only if it compliments her look.