We can all agree that it's one thing to be a beauty queen and another to be a fab fashion icon. In this edition of my style, I bring you Victory Ninsiima, a perfect embodiment of both traits.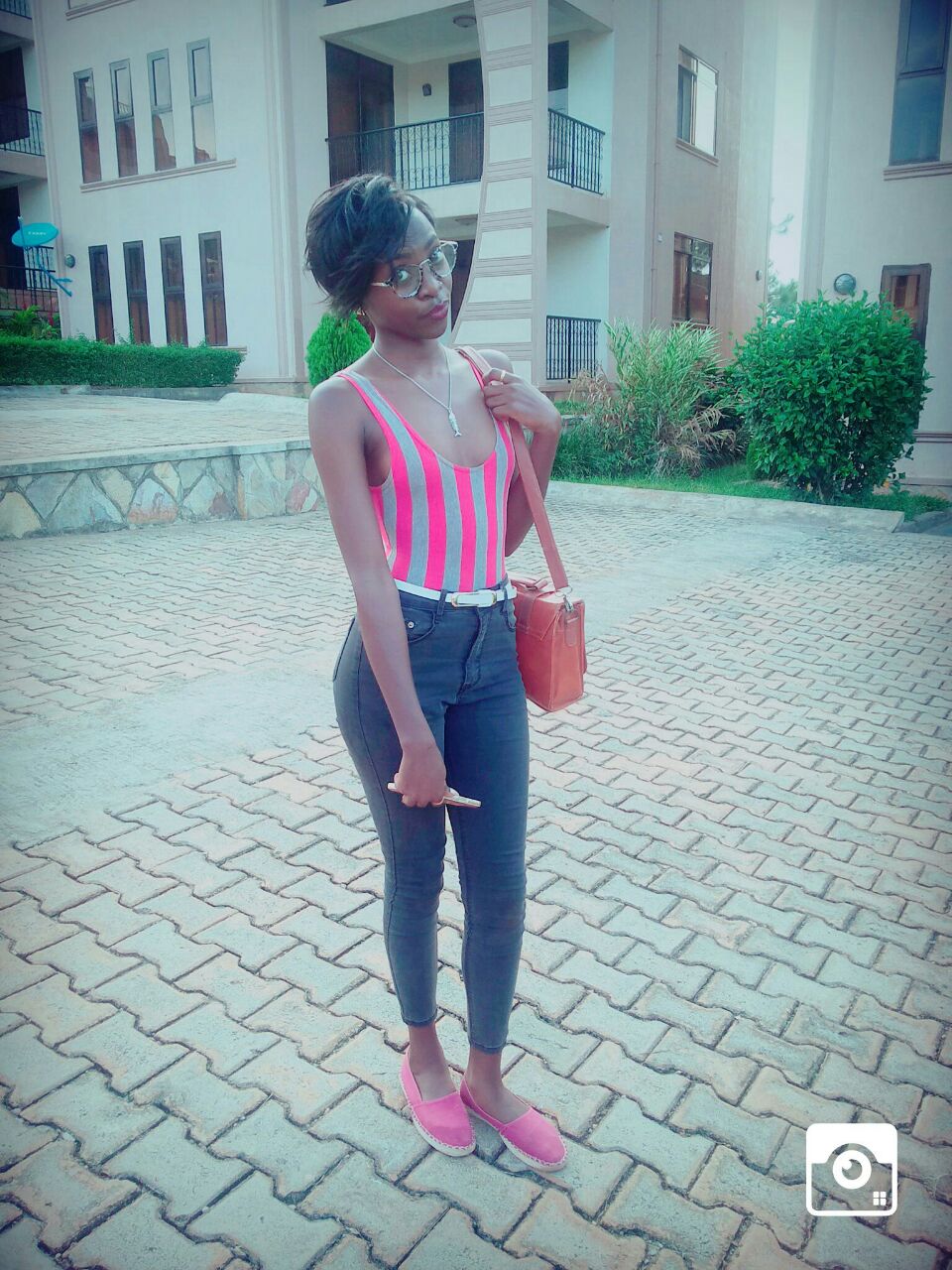 The 21 year old  is a second year student of fashion and textile design at Nkumba University . One would think she probably owes her phenomenal fashion sense to what she's taught in class. She argues that fashion is the art of originality therefore studying it is just a necessary added advantage.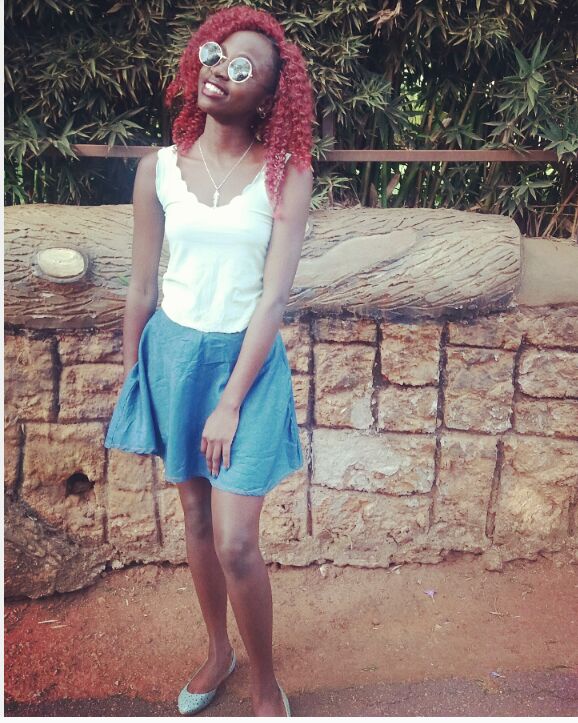 Ninsiima bends the rules of the fashion game everyday. Before today I could almost affirm that every velvet look is bound to flop to some extent. Blame it on the horrific mix and match errors, this beauty changed my perception of not only velvet but also any other style I often consider fashion faux-pas.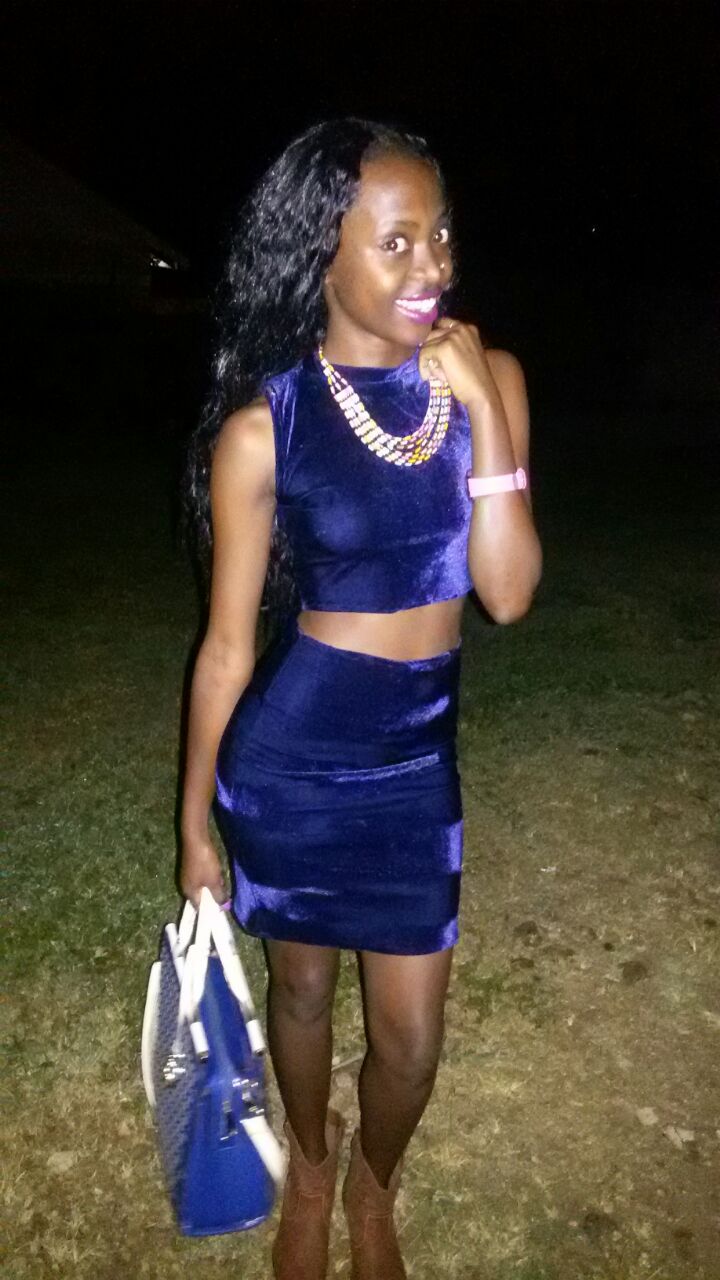 She loves making friends and shopping like most girls.That aside, she's a go-getter and makes it a point to achieve everything she desires. Her greatest fear is the lack of a relationship with the Almighty.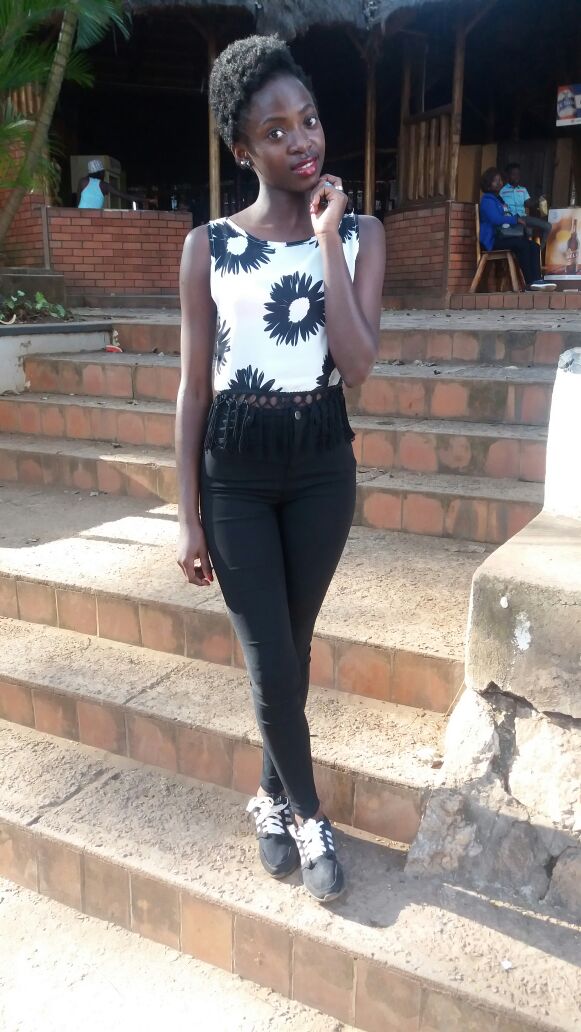 Gifted with a body of a goddess, she can pull off any look she wants.Yes, you might want to be her but that beer belly is pulling you down. Instead of silently competing and losing nevertheless ,borrow a few tips to keep it simple and elegant. Who knows you just might be our next headline?