Not so often will you find even the hottest of celebrities commit themselves to captions like "When your body is a work of art, leave your clothes where they belong; in the closet."  Who in the entire universe has got such nerves to murder mother fashion?? While many guys out there think gyming is torture, he calls it solace such a hottie yooo. Meet Solomon Tazibone, his intro gives you a Hollywood feeling but in reality, he breathes the same air with us on the streets of Kampala.  His body is like a story that never ends, enigmatic I would say and when he dresses, he becomes the fashion encyclopedia. More description may get you hallucinating, so let's kick the ball rolling.
How would you describe your style in a few words?
My style is pretty eclectic. Sometimes it is a bit eccentric but I don't like playing it safe and predictable. I like going against the grain. I try to think out of the box with everything I wear. On an ordinary day, am normally dressed but on special occasions like when I have an event, I always take it to another level.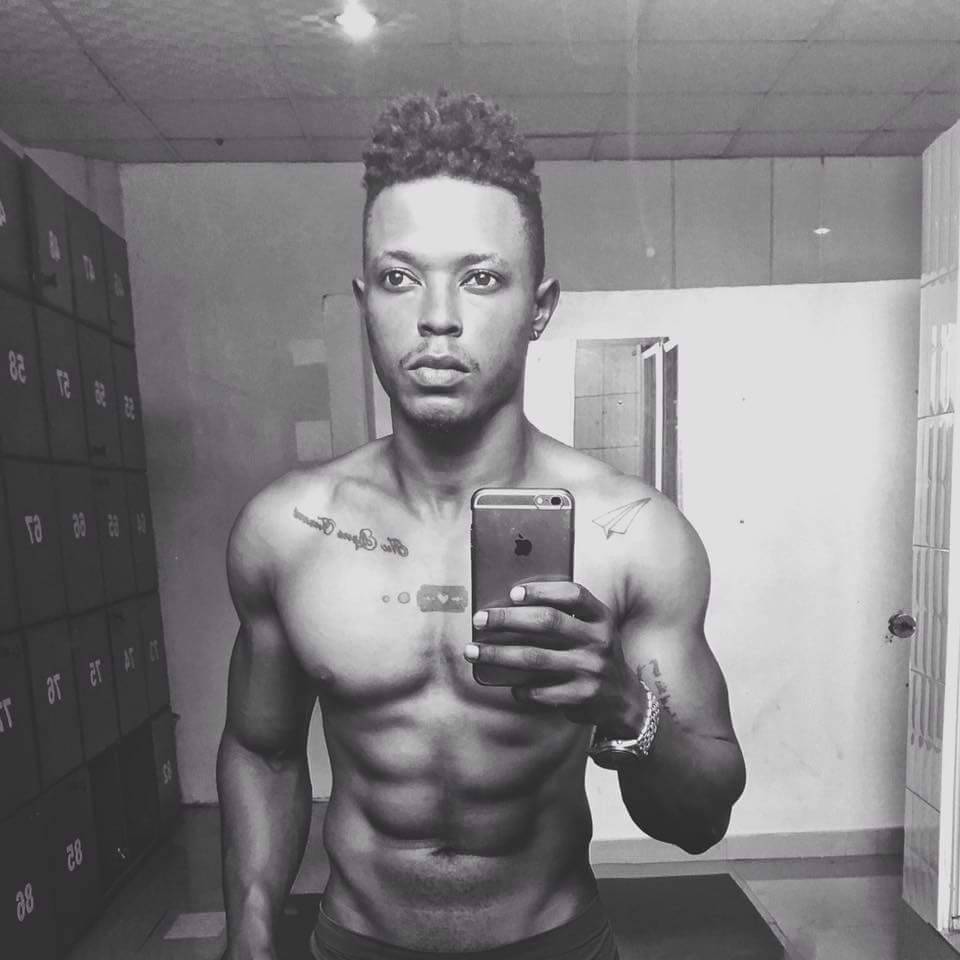 Recently I saw this post of you about transformation Tuesday, 2012 vs. 2017, how much does it cost to get this much transformation?
(Sighs) such transformation costs pretty much. I did a lot of fitness. Initially I wasn't a fitness freak but with time I got the habit and I have been going to gym ever since 2015. It has been so far 2 years of working out, being consistent, dieting and taking care of myself. It takes quite a lot in terms of discipline, commitment and finances.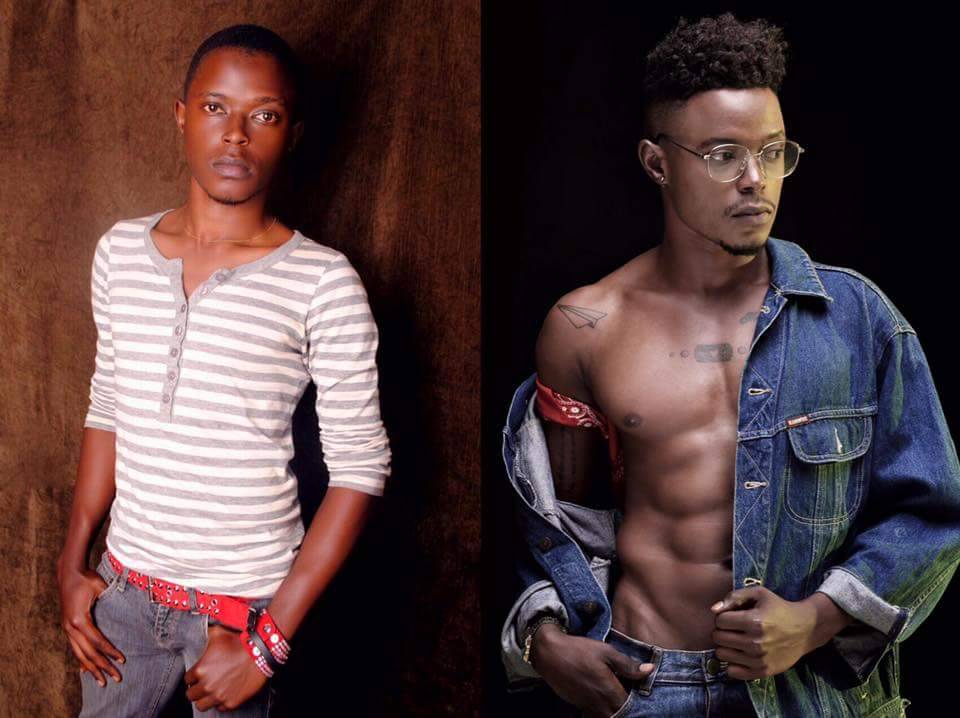 What is the most expensive item in your wardrobe?
I would say a pair of Aldo shoes. Am a shoe freak, I love shoes; I can never get enough of them. But even with that being said, I try to be very frugal, not to spend too much. I saw them online and had them shipped over at shs.250,000.
Is there any fashion icon that inspires you?
Most of my fashion influences are from the West because that is the standard I aspire to be at. As a Stylist, Olori Swank is my inspiration. In fashion design, Michael Kors has got my attention. I like his aesthetic, as well as the fact that he is commercial. I also look up to DVF as well as Racheal zouk a prominent celebrity stylist in the states.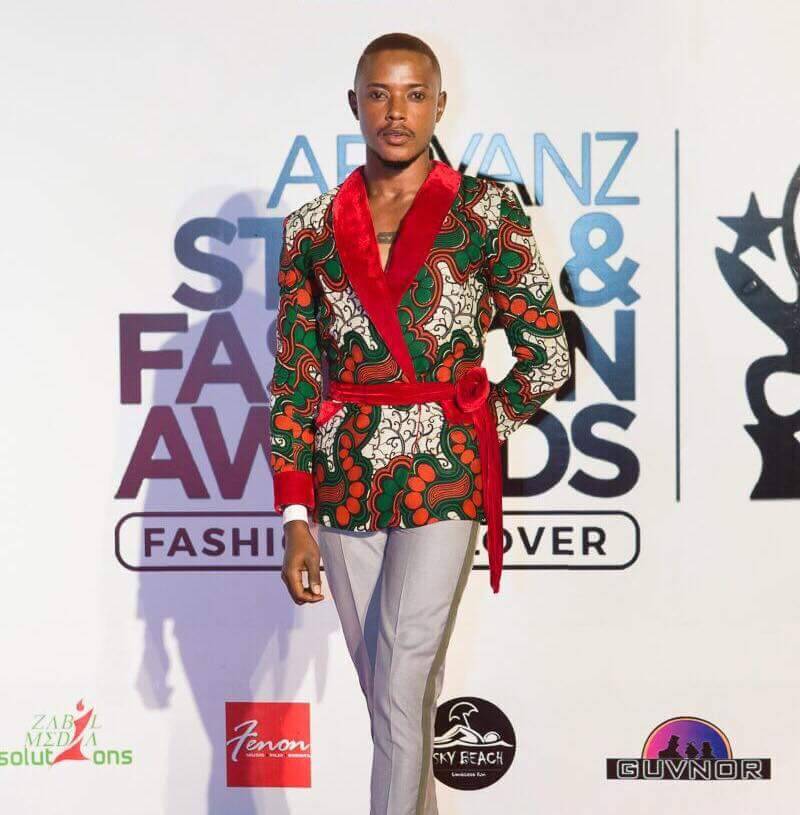 So we are in 2018 already, what trend in the guys' section has run its' course and you feel should be left in 2017?
The olive green Bomber jackets have run their race. They should just chill and be laid to rest because it is like a trend that has been overdone and it has lost taste. The van snickers have been adulterated and should as well be left behind.
Ladies too need your say on what they have to ditch this year, do you mind?
For the ladies, ombrey hair has run its course. It is about time you experimented with different things because now it is literally all over the place in all shades and qualities and we are tired of seeing you on it.
So what do you anticipate in the world of fashion this year?
I see pyjama inspired wear trending.  Cargo pants too will be so catchy in 2018 and are going to make a comeback. For the shoes mules are going to take over for both guys and girls.  I foretell matched up prints in one fabric and then the robe inspired jackets for the guys. Accessories are going to be vintage inspired and are getting smaller.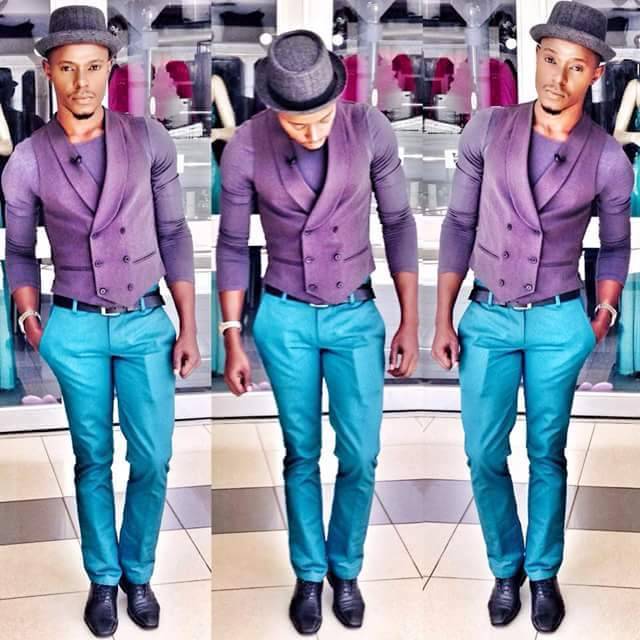 Satisfashionug. Named you among the men sexier than Blake Shelton,, have you found a lady who holds a  wine glass right? #" you can know if she is bae potential by the way she holds a wine glass" a caption by you recently.
By saying that, I meant that sometimes pedigree and etiquette are very vital when looking for a partner or wifey material. Wine glasses are not held any how you know. But as for me, am actually single and very contented. At this point in life I feel it's much better for me to deal with myself alone, it kind of sounds selfish but it's not. I just feel am not in the space yet but I may be, who knows, hopefully soon.
Last but not least any last words for your followers?
For my followers thank you a lot. You are the reason as to why I challenge myself to keep doing what I do better. Thanks for the love.  My website has been launched and running already, tazibone.com so I urge everyone to check it out.  I will be sharing a lot of staff, including personal style, fashion news, credibility as well as fitness.  Grooming, beauty etc. if you are interested in life engage me on social media facebook; Tazibone Solomon, instagram; tazibone-solomone snap chat stazibone. Do engage with me I always revert, I wish you all the best.
Comments