We all hate exams but trust me, drunkards hate exams as much as we hate people who tell us to stop drinking. But life always throws nasty bitches we call exams in our faces. Exams make life hard because they make some people do not-so-desirable things like extensive reading, cheating and some even stop their 'lucrative' lifestyle. But there is nothing as sweet as drinking after exams are done.
It was sunny Thursday last week when most of my friends finished their exams. At 4.30, I got a call from counsel Queen who told me she needed to celebrate an achievement. This second year law student sounded very excited as though she had guaduated from LDC. I could hear the thirst for alcohol through the phone. Nevertheless, I called her to my place for what I termed as a "polite plan" since I had papers the following day.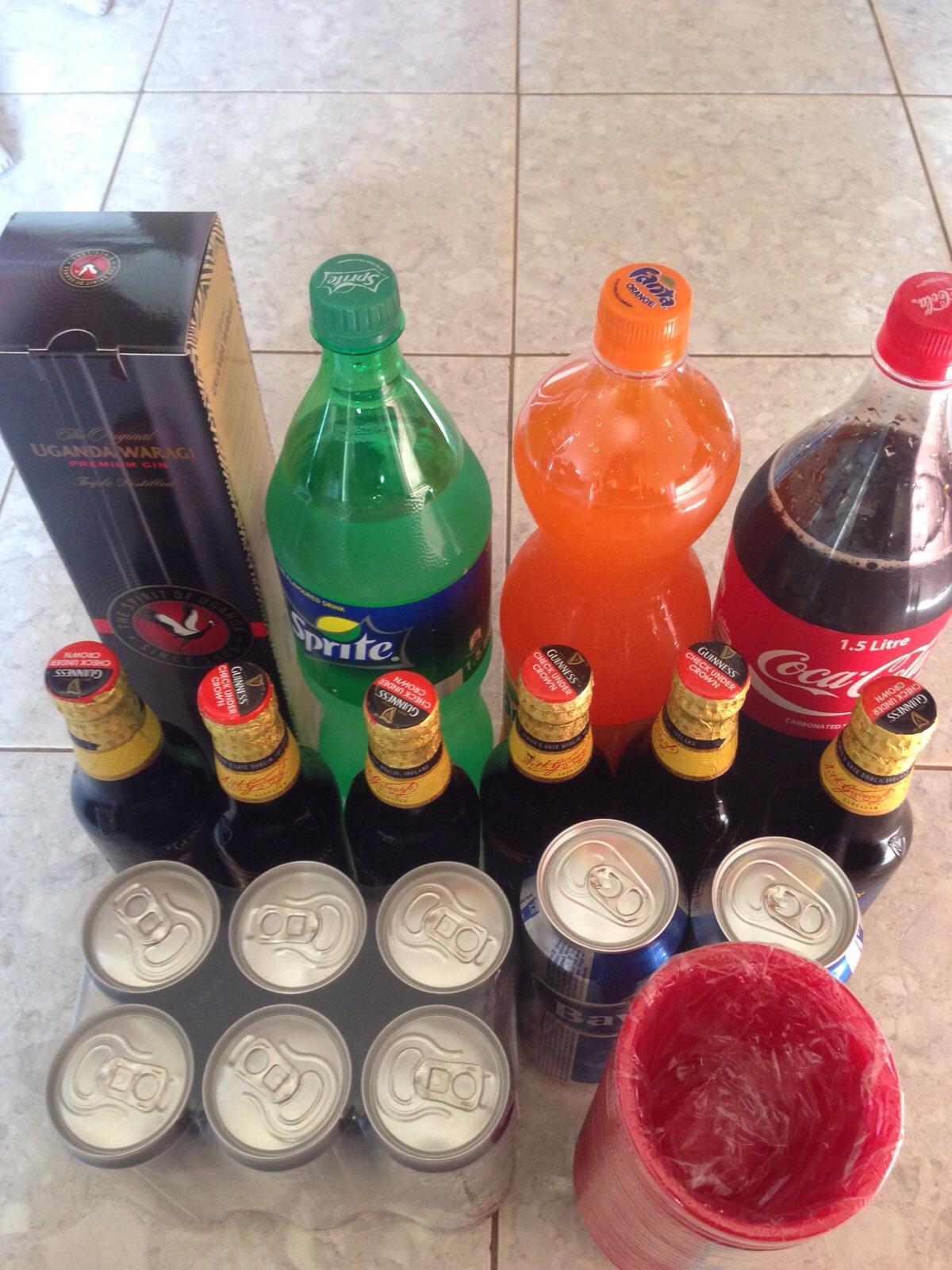 I tried to cram as much information for my last paper because I knew that the arrival of my friends would result into an academic catastrophe. At 8pm, Queen came with 2 female friends who found me reading. Well, they laughed at me because I had an "ancestral problem" of a paper on the last day. It was at this moment that I pushed my handouts to the side and greeted them with proper hugs.
I removed a bottle of Gilbeys and whiskey glasses from the shelf on my wall. I then served the ladies with a shots which we all agreed to drink at once. I tried to shy away from this alcohol battle but Queen pulled me close to her, brought her lips near my cheeks and whispered to me, "drink a little." I told them I would drink just a little as I galloped one shot. I then turned up the volume of the music, and poured more alcohol into the girls' glasses.
It had just clocked 8.30 when general Benja heavily knocked on my door while shouting, "today am killing somebody!" I opened for Benja who placed two bottles of Guinness and a Bond 7 bottle on my table and told us how he had finished the stupid battle of exams. He made us take a mandatory round of shots as a toast to finishing his papers. He then left after saying he had to proceed under the act of 'killing a rat.'
I then sipped one Guinness to blend in with the others. I danced with the girls for about 10 minutes and realized that I had to run away from these people for the safety of my academics. My roommate walked in very happy and locked the door. He said that I was going nowhere because I made him drink before his last paper of last semester.
I decided to get these people so drunk that they could blackout at an early hour so that I could read deep in the night. I started giving shots to anyone who did something out of the ordinary such as over texting, not dancing, and 'hearing voices'. This got the room really Sykes up until I heard a knock on my door. It turns out I was hearing voices and I to drunk a dose of my own alcohol.
At 10.30, everyone was high and we started dubbing as we drunk the Bond 7 since Gilbeys was done. At around 11, Queen's roommate, who had a paper the next day, came to pick keys to their room. I pushed Queen and her friends to their hostel and rushed back to my room.
I reached my room at midnight and started reading on my iPad but sleep just kept checking in. I took a shot of Bond 7 to keep awake but I slept an hour later. In the morning I did some final touches to my reading and went for my paper.
At 2.30pm, my last exam was done. I rushed to my room and ate lunch which I accompanied with Bond 7. I turned the volume of the music up and drunk more whiskey. At around 6, all my hard liquor had ran out. I decided to and pick my Born2Win concert tickets from office. I found my boss drinking a cold desperados and he made have a brief meeting with him.
At 9pm, I went for the Patoranking concert with two babes. I bought a few bottles of Nile beer but the performance of Diamond Platinumz was so boring I became sober even after I had finished the Nile beers. When Patoraking left the stage I decided to take the celebration to Panamera bar.
The bar was so packed that dancing or buying drinks was a problem. I met a bunch of friends who were drinking themselves silly because they had finished exams. My phone buzzed with phone calls from all ranks of drunkards and girls who wanted to drink.
At around 2am, the rain was so heavy one would think the clouds were on a 'monthly female only mood swing'. But alcohol was in the system and people danced until electricity went off. The lights were on after a few minutes and I bought four shots of Bond 7. I felt my liver slowly descending to its grave as I took the shots.
At around 4 am, One of the babes was about to pass out and I decided to take them home. The. Morning slapped me with the mother of hangovers. But I ate food and slept then got a few invitations to drink. I met up with awesome gang of chicks who I went out with to celebrate the end of semester. This time I had to punch my whiskey because alcohol was literally driving me. Events from this night are hazy.
It has been a nice semester but remember alcohol doesn't have legs. I will have it in my presence very soon and a drunken tale will appear.