It was was all shades of romantic on Friday afternoon at Wandegeya as Samuel Mugambe, a medicine and Pharmacology lecturer at Makerere University pulled a 'mother of all marriage proposals". Mugabe went down on his knees on the streets of Wandegeya to let his girlfriend, now fiancée, know that he wants to make their coitus sessions official.
Mugambe hired bikers, acrobats, skaters and dancers to form a flash mob that kept the passersby and business chaps in Wandegeya traffic lights junction entertained.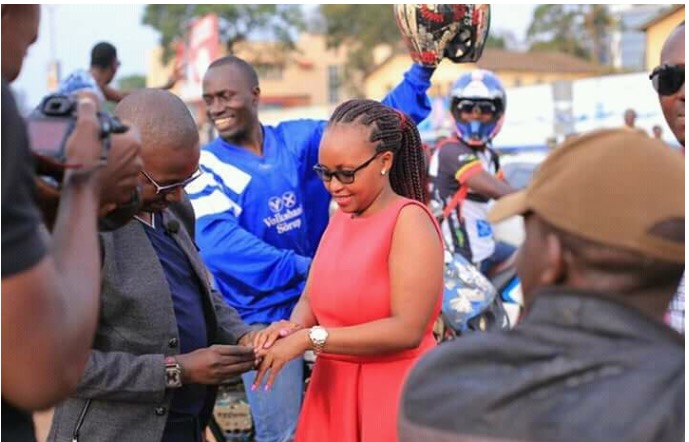 This flash mob created jam as no car was allowed to move for 20 minutes. Well, most motorists thought it was the KCCA Festival. Only to see Mugambe go down on his knees in the hot scotching sun and dusty streets of Wandegeya. The groom-to-be smartly, shyly and honorably walked to his bride to be, went on his knees and asked her to marry him.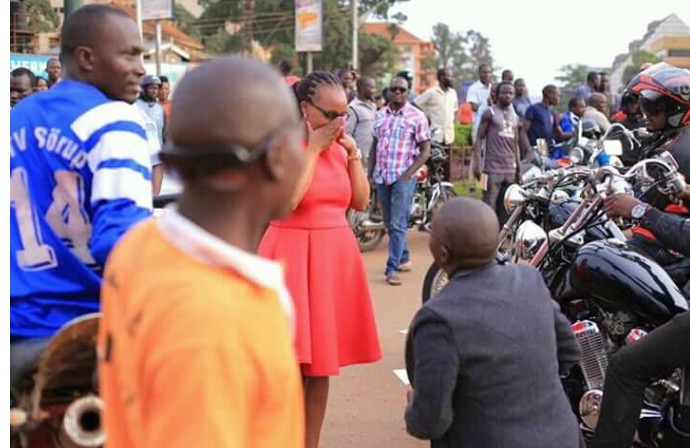 The lady was obviously dumbstruck and it was evident her lecturer swept her off her feet. He carried her to his car which attracted hysterical cheers and ululations from the onlookers who lauded his creativity and extraordinary love for the girl.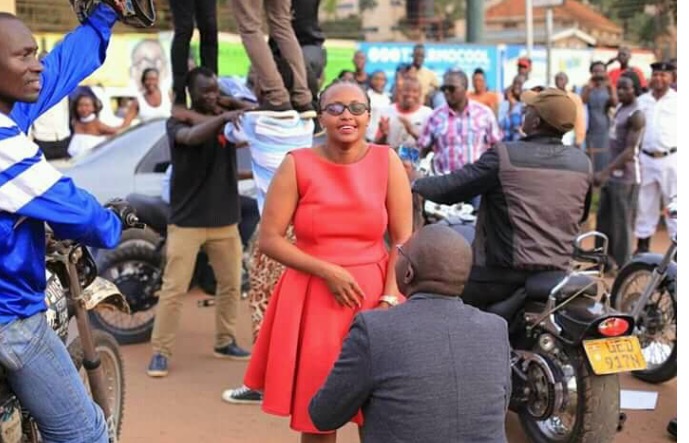 However, most of the students who witnessed this marriage proposal were very shocked and could not believe that their tough lecturer who rarely lets go of his marks too has a soft spot that can take him to his knees in the middle of the street.