During Makerere University's 70th graduation ceremony that happened in January this year, it was announced that Sarah Namayengo emerged as the best Science student (graduate) and she walked away with UGX 1 Million and a plaque as a token of appreciation for her hard work, courtesy of the Makerere University convocation.
The latest coming in indicates that Makerere University College of Agricultural and Environmental Sciences (CAES) has also recognized Namayengo with a plague and UGX 500,000 for her outstanding academic performance.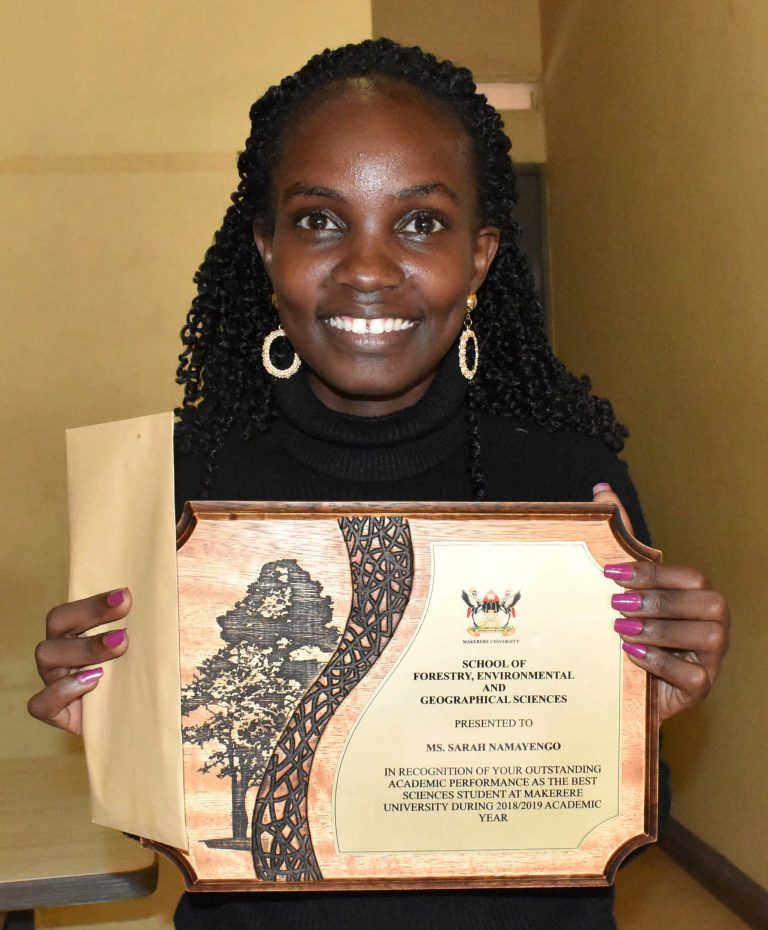 Namayengo pursued a four-year course in Bachelor of Conservation Forestry and Products Technology under the Department of Forestry, Biodiversity and Tourism (FBT), School of Forestry, Environmental and Geographical Sciences (SFEGs). She emerged the overall Best Science student during the recent graduation ceremony when she scored a CGPA 4.83.
Our drones have further established that Namayengo was recognized on 27th February 2020 during the College Academic Board Meeting held at the Conference Room, School of Agricultural Sciences. During this ceremony, Namayengo was presented before the Academic Board by the Dean, School of Forestry, Environmental and Geographical Sciences Assoc. Prof. Fred Babweteera.
While presenting the fresh graduate before the College Academic Board the Dean SFEGs Assoc. Prof. Fred Babweteera revealed that the school had agreed to recognize the student for exemplary performance.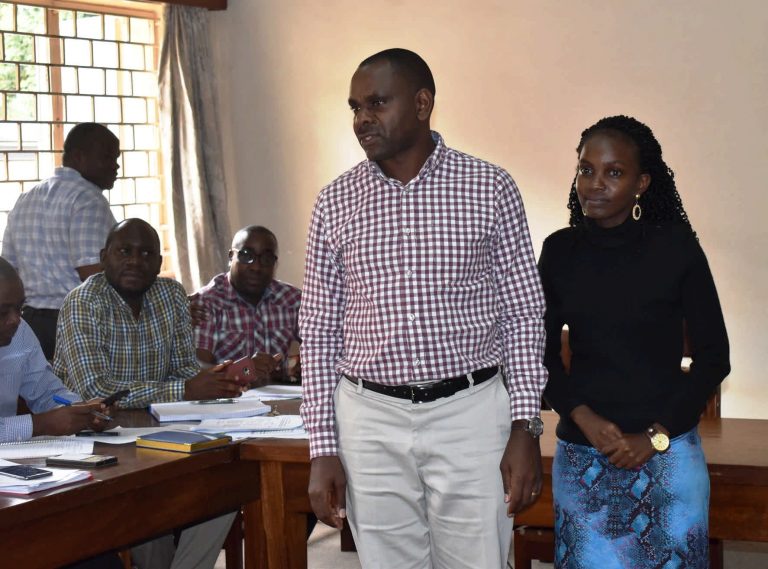 "Thank you for being the best student in the department, at the school level, the college and the entire university", Prof Babweteera said.
Shortly after receiving the award, Namayengo confessed that she owe her success to her lecturers, friends and family.
"I am happy for the recognition. I owe my success to my teachers, friends and family", Namayengo said.