UCU Kampala Campus is set to vote for their Guild President this Friday, 26th November 2021 in a hotly contested race as three candidates compete for the top spot. Stecia Kasemiire, a 4th year student of Bachelors of Medicine and Surgery is hoping that the "gods" that helped Shamim Nambaasa at Makerere and Racheal Mirembe Sserwadda at UCU Mukono will help her as well and complete the all-girl turn up at top positions in universities.

Our snoops at the Lubiri based campus have intimated to us that in the recent days, Ms Kasemiire has literally turned the tables emphasizing her lead in the approval ratings. Being the former Guild Vice President at UCU main campus, a number of students are very excited about the prospect of benefiting from her leadership experience and her vast Knowledge of the administrative structure and system of the institutions.
One student named Racheal Akampurira from the School of Law told Campus Bee that Ms Kasemiire is a very composed leader with a wide understanding of the systems of their institution and that's why she favours her for the job.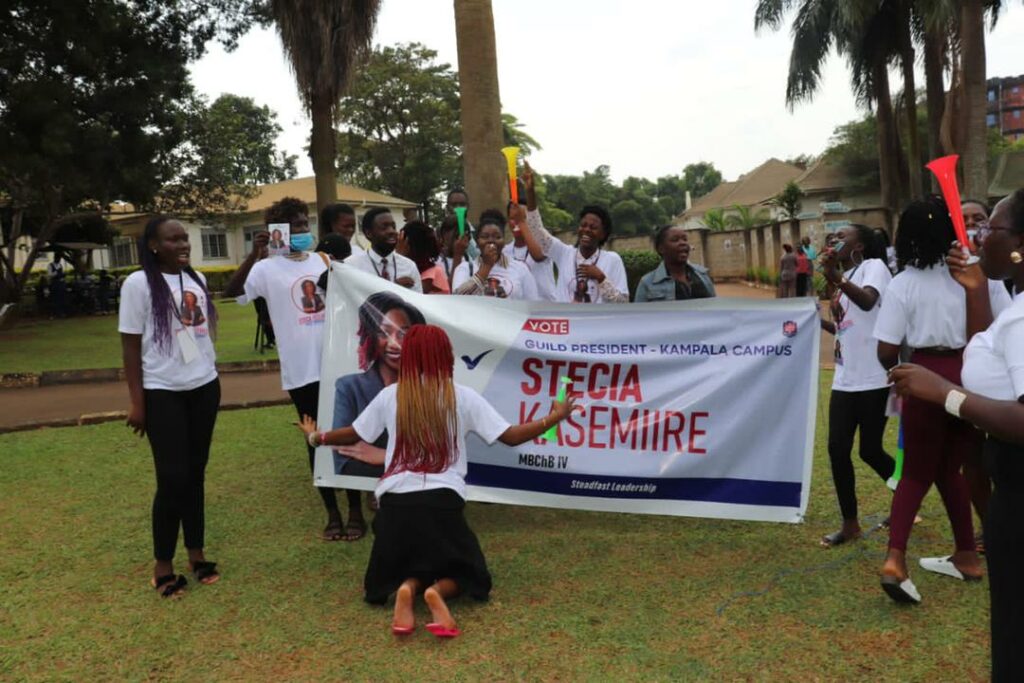 "She has served diligently as a top member of the previous guild council at main campus and having her serve as our Guild President would be such a decisive step in the right direction of the students' plight." Akampurira said.
The other candidates are Najjemba Lisa and Owen Masembe who are both from the same 3rd year class at Law School. Voting is on Friday and with just a day to go, we shall keep our ears glued to the ground for updates.
Comments